Are You Running A Business? Confused to Choose a Accounting Software? Today we have reviewed KhataBook for PC and its all features. Let's Go
Starting a business requires not only money but also innovative ideas and adaptability to market changes to help the business flourish.
A few small entrepreneurs start a business and run it for a few days. But when it comes to managing finances, it is difficult for them because not all of them are good at accounting. Especially in small businesses, people tend to buy things and pay later.
Such debit credit transactions create additional complications for the business owner to keep track of pending payments and collect them properly. This is in addition to regular accounting such as inventory calculations, supplies, infrastructure rent, etc.
Cash book, ledger, general ledger are names given to a single book used by business owners to enter their daily financial transactions.
This book is replaced by a mobile application called KhataBook for PC. It provides relief to business owners by doing all the accounting and managing end-to-end cash transactions.
Not much technical knowledge is required to use this app and just understanding how to use it will help any individual to enjoy all its features.
In the following section you will find details about all Khatabook features, how to enable them and what benefits it offers to businesses.
Complete list of features of KhataBook for PC
1. Adding a customer
It is important for business owners to know the customer in order to initiate their transactions. This feature will allow app users to include customer details and is a one-time task. After that, all payment details will be recorded in a personalized way for each customer. It's similar to entering each customer on a separate page of a manual ledger.
First install Khatabook for PC and you will get OTP as verification. This is your ID which can be modified based on your preferences found under add more khata accounts. Now follow the instructions to add a customer
This is one of the features of Khatabook for PC which helps you to track the entire customer along with their mobile numbers. When a contact customer makes a payment, you and the customer will receive a prompt. The ledger is automatically updated with debit and credit information.
2. Adding transactions
This feature allows you to include all transactions that occur with a customer. Creates a separate page explaining the transaction with date, amount paid or received with purpose.
Now that you have added a customer, you can click on the customer name to add transactions.
Here it is easy to refer and understand each customer's pending payment. Business owners can take the next step in their business like sending payment request reminders etc. With these features, Khatabook for PC now gets rid of the hassle of adding and deleting a record when a customer is shopping and paying.
3. Add more Khatabook for PC
It is easy to have multiple ledgers using the same application and number.
When you first install the app, you will get your first khatabook by default. You can edit this to enter your profile details.
With this feature, you can manage multiple companies with the same or different customers. No more worries about carrying different ledgers. With this single app, you have all your trading accounts in your pocket.
When you click on a particular customer's name, the next page that opens will display all the details of the transaction specific to that customer as mentioned above. Four things can be done from it to generate message, request payment, send Whatsapp or SMS reminders.
---
MUST READ
---
4. Report – Download PDF
The report can be generated in PDF format which can be printed or sent by email.
This is one of the features of Khatabook for PC which helps you to find out the transaction details of each customer and also send a message to the customer for reference. It is also useful for tax audit purposes. The cash transaction is now on paper making your business legal and therefore you can take advantage of all government rebates and other business development programs.
5. Payments
This is where a payment can be requested that the customer must make
This feature is very useful because you have the option to choose an amount and request money from the borrower. The UPI payment option will also allow the recipient to make the payment quickly.
How to collect payments using Khatabook? (English) | Khatabook QR payment | Bahi Khata application
See how to collect payments through Khatabook for PC by sending UPI payment links or using a QR code
6. WhatsApp and SMS reminders
A message is generated and a request is also sent. This additional feature will allow the user to fix the reminder date and send it via Whatsapp or SMS.
Similar to requesting money at once, you can set timelines for payment here.
Click set date to select Next week, Next month, or a specific date from the calendar
This will now take effect based on your selection as shown in the third screen in the image above.
Now click on the Whatsapp or SMS option and generate the link you want to send through the mode you prefer.
Through constant communication and reminders, the debtor learns about the amount of the pending payment and allows him to release the payment. A partial or full amount may be requested. These Khatabook for PC features can be used to set reminders for different dates and you don't have to bother remembering it every time. Just update the app and it will take care of the follow-up work until the payment is made.
7. Business card
Regardless of the nature of your business or size, you can now have a business card. Take your business a step forward with this professional feature. Yes, now you can print your business name, mobile number and services offered absolutely free.
The Khatabook for PC app has a feature called Business Card when you click on More on your first page
Holding a business card is considered the pride of every business owner. No matter how small your business is, don't lose your pride. A business card not only shows professionalism but also helps in expanding your business by sharing it with more people. Even your customers can easily refer your business to others who share the card you shared with them.
8. QR code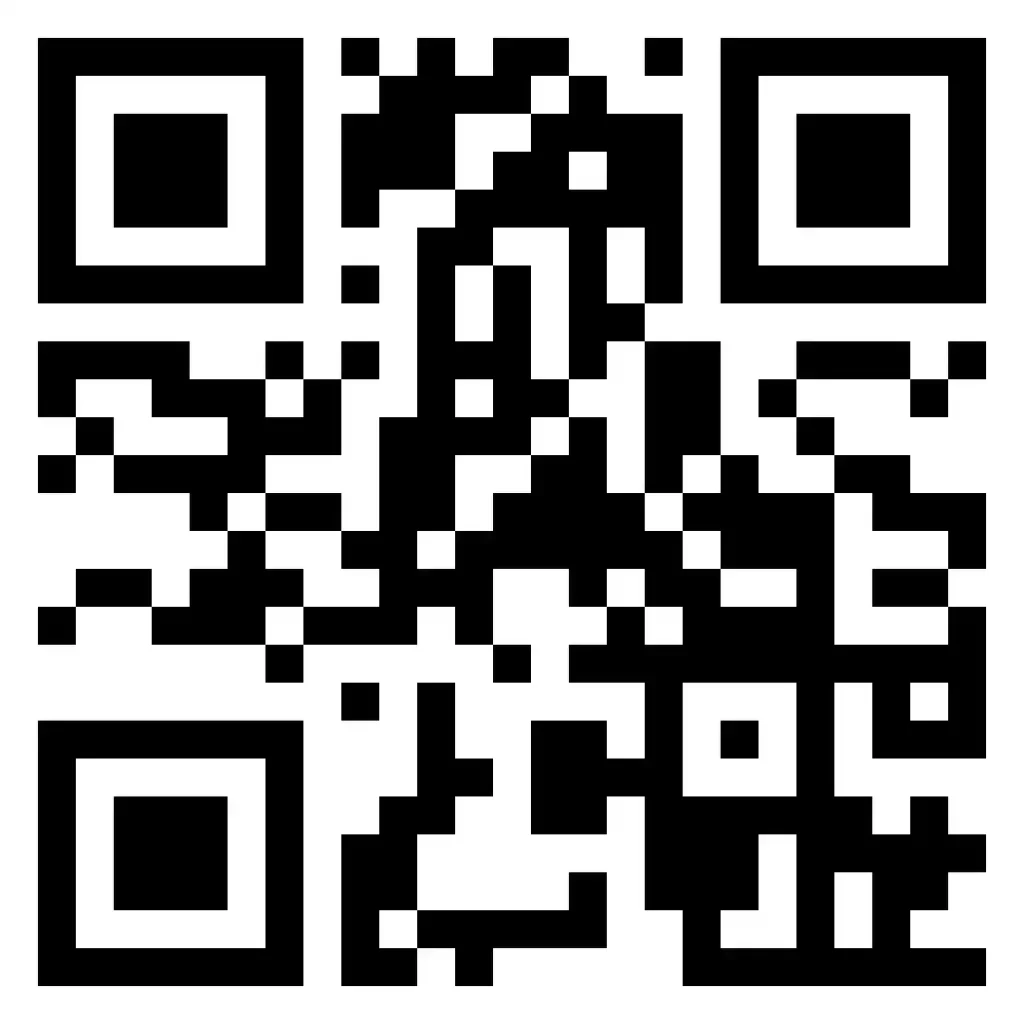 Every business needs a QR code to allow customers who visit their store to make a quick payment. This feature will generate a unique QR code for your business. These codes, when scanned by the customer with their mobile phone camera, open a payment link. After entering and confirming the payment amount from the customer's linked bank account, the money will be transferred to the store's bank account.
QR for Khatabook for PC
Click the QR code option on the page when you click More on the first page
You will see a unique QR code generated for your business. Confirm this to allow the shipment to be delivered to your store.
On the next page you will be prompted to fill in your Business Name, Mobile Number (generally these two will be collected from your mobile). Fill in the PIN code, once you do, an option will appear asking you to fill in the details of the state, city, address with a landmark. Fill in all the information and confirm by clicking Verify.
After confirming your address, a QR code will be sent to the address you provided.
It is now ready and allows customers to make payments by scanning the code with their smartphone.
A quick response (QR) code offers a number of advantages to small business owners. It allows the customer to pay money without carrying cash. The transfer is instant and avoids any cash transaction such as calculating and returning change. Furthermore, there is no need to build any POS machines to accept payment.
There is no need to use a swipe machine, just as customers do not need to remember any PIN or carry their credit/debit cards. The data transfer is encrypted and therefore no bank details are exchanged, making it a secure transaction. It is reliable and easy to generate and requires no mastery of technology.
Apply for a free QR code using Khatabook by following the simple instructions above.
9. Add a bank account in Khatabook for PC
Every Khatabook for PC user's bank account can be easily linked to the money transfer process. It supports UPI payments and owners can now receive payments directly to their bank account.
Accepting payment and sending money from your bank account is easy because it does not involve direct cash transactions. All details are stored in the bank statement for easy reference, audit and tax purposes. Additionally, by sending a reminder to customers, they can make a payment at once when their bank account is linked to the app. Either way, it's a simple, easy and quick transaction.
10. Application lock
The security issue is solved by the APP lock feature. Your Khatabook for PC can be locked using a dedicated app lock that is included with the app. Your data is safe.
However, all your trading accounts are written in this book, which you will carry in your pocket every time, and to all the places you can move, it is necessary to confirm the security of the data twice. Therefore, the app provides an individual lock feature that is different from all the other locks you use on your smartphone. Choose your 4-digit number wisely to protect your business finances.
11. Khatabook for PC offers multiple languages
What – The app can be used in 11 languages ​​namely English, Hindi, Hindi+English (Hinglish), Gujarati, Tamil, Marathi, Telugu, Malayalam, Bengali.
A small business means it could be a greengrocer, a grocery store, a mobile charging station, a dairy and much more. All these businesses deal with people all over the country. Not everyone is educated and yet it is a necessity to run a business. Keep in mind that this app can be used in 11 different languages ​​based on the user's convenience.
12. Help and support
The app offers an option to help you understand its features by clicking on How to Use. You can also connect via chat, call or Whatsapp and contact the support experts to resolve any clarification you have regarding the app while managing your accounts.
Click the drop-down option next to Help and Support and select any of the help options.
If you like our efforts, please leave a Comment and Share to your friends.